"ATTACK ON TITAN" 136: GIVE UP YOUR HEARTS In the Manga previous episode attack on titan 135 started with...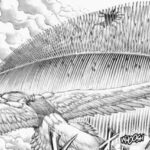 The extra-terrestrial extravaganza Spacebase Startopia has deployed a surprise beta in Xbox Game Preview.  Starting today, slip on your oversized space boots...
It's that time of the year when the spirit of the holidays takes over as the coldest season is...
Though most Nintendo players have migrated over to the Switch, the previous DS and 3DS handhelds were a favorite...
Forge your destiny in the newest Paladins update featuring an all-new Battle Pass inspired by the purifying flames of...
No big news yet on the new Bayonetta game, but Hideki Kamiya of PlatinumGames says it is still underway...
In Street Fighter Alpha 2, Shin Akuma was a secret boss in the game's Arcade Mode, yet wasn't available...
It's Thursday and there's an Epic giveaway so we've got that going for us. The rogue-ish space fleet game...
Is your garden in Animal Crossing: New Horizons perfect? Or maybe you've already grown every plant in Stardew Valley?...
Check out the trailer for the Bloom map, available in the Marketplace as part of Minecraft's community celebration. As...